Our company was responsible for the development of the new website. We worked closely with the Mack & Schuhle team to understand their business needs and goals, and used this information to design and build a website that would meet their requirements. To ensure that the website was user-friendly and easy to navigate, we implemented a clean and modern design with a focus on usability. We also used responsive design techniques to ensure that the website was optimized for all devices, including desktop computers, tablets, and smartphones.
To make the website as effective as possible, we incorporated various features and functionality that would help Mack & Schuhle showcase their products and services, as well as provide valuable information to their customers. This included an product catalog, and a comprehensive FAQ section.
View Website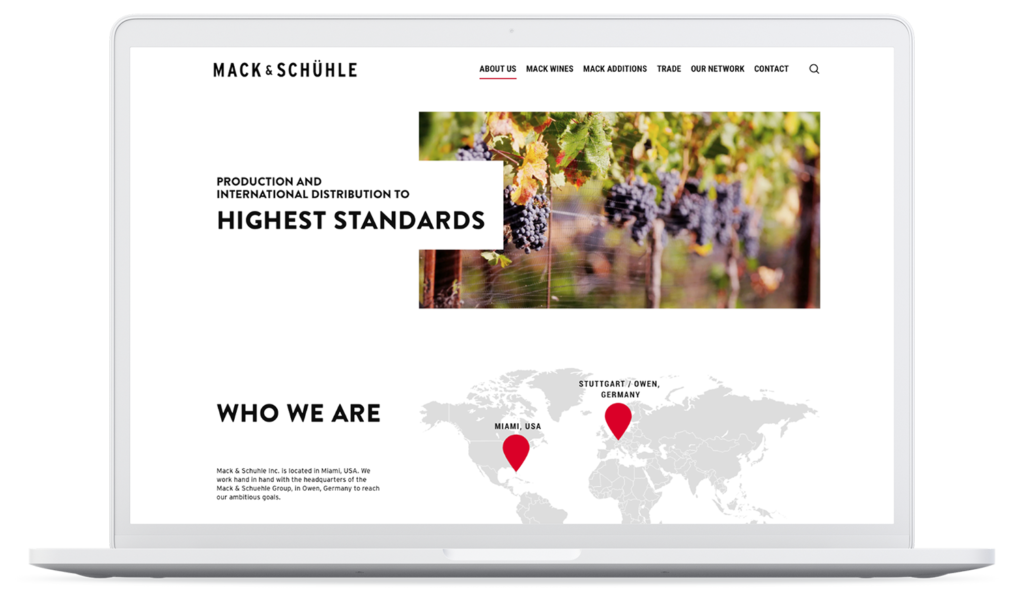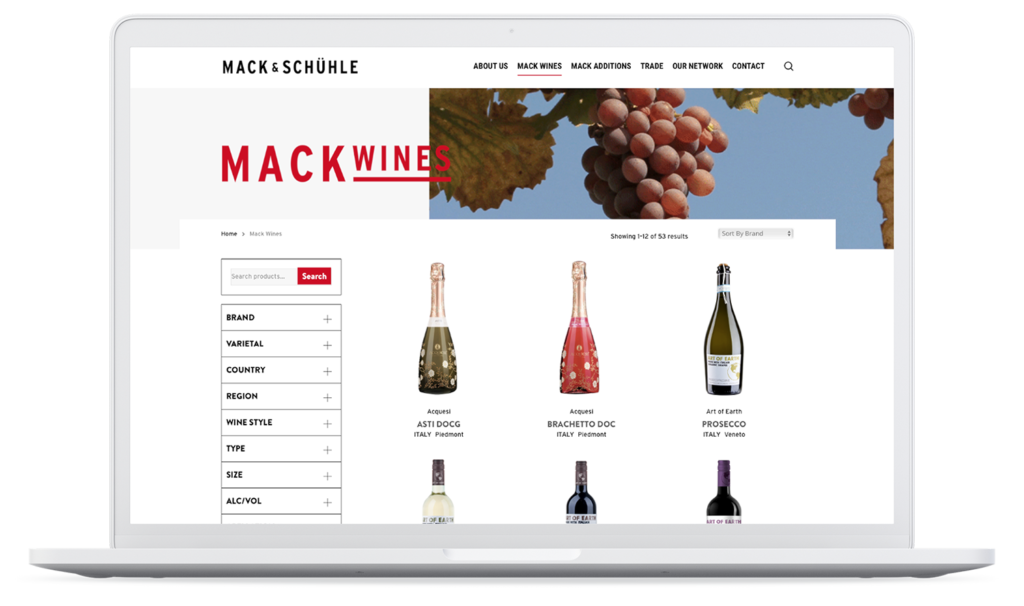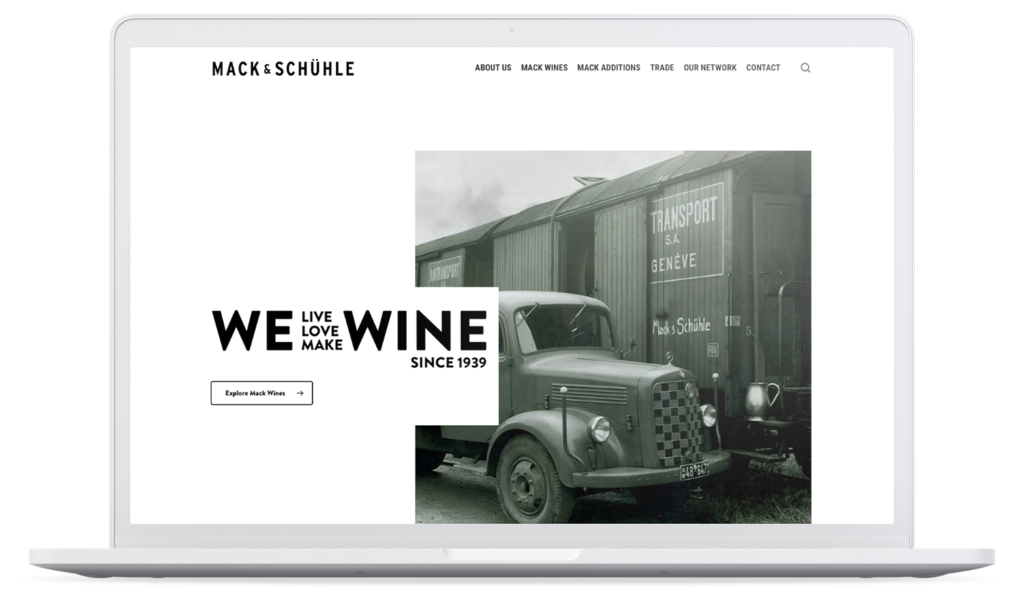 Mack & Schuehle Group is involved in production, importing and distributing of a broad range of international wines. Founded in 1939 the company has been family-owned ever since.
Mack & Schuehle produces wines in Italy and Spain and imports and distributes international wines on a global scale.
An integral part of the Mack & Schuehle Group, Mack & Schuhle Inc. is the importer for the Mack & Schuehle range of wines in the US-market and organizes the distribution in the US.